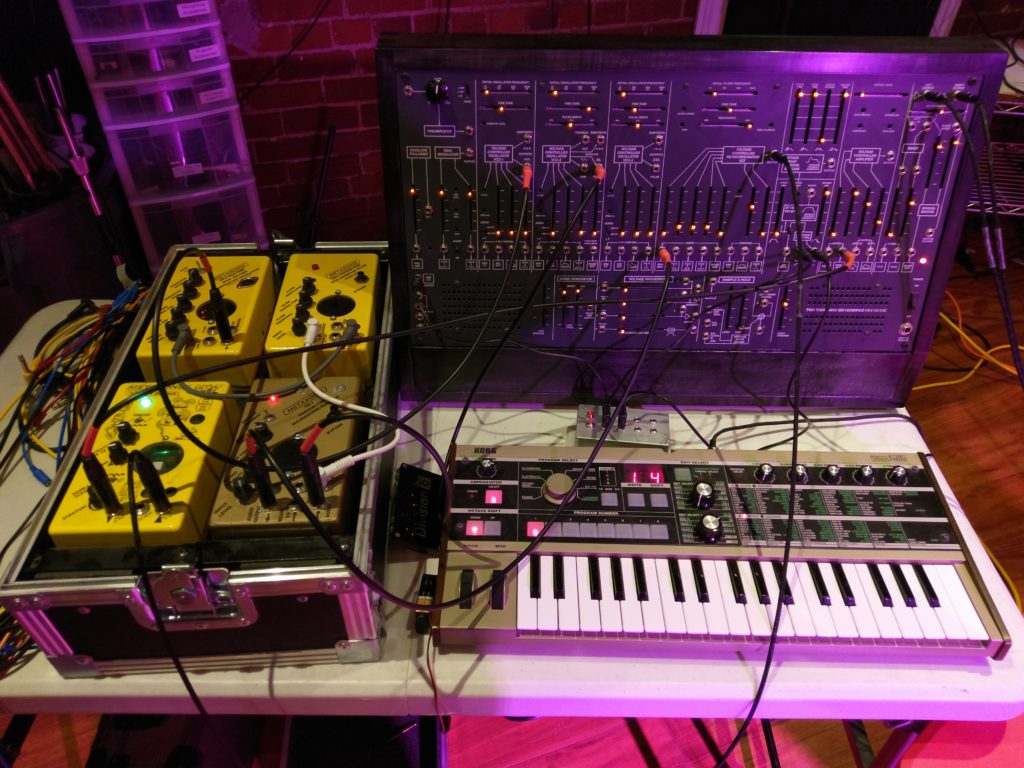 TSF 2017 Speaker Announcement – Steve Castellano!
Steve Castellano
Steve has presented at every Toronto Sound Festival!  His talks always have lots of well researched information and are presented with a great sense of humour and style.  This year Steve took on what for some would be the daunting task of building the TTSH clone of the classic ARP 2600.  He is going to share his experiences, trials and tribulations.  Steve's Two Thousand Six Hundred Minnie Meanie made it's first public appearance at the October 2017 edition of Frequency Freaks (where the photo above was made) and it sounds amazing!
Steve is a writer and musician currently living in Toronto. He took up classical piano at the age of 8 and acquired his first analogue synthesizer when he was 14. At he 17 moved to Toronto where he studied composition under James Tenney and electronic music under Phil Werren at York University. He currently performs and records on a 520 hp Eurorack modular system augmented with an Elektron Octatrack and Moog Sub 37. You can listen to his music at stevecastellano.bandcamp.com.
Don't forget to register here for this years Toronto Sound Festival November 25-26 2017.