The Toronto Sound Festival is Canada's premiere 2 day festival of synthesized sound!  Our focus is on education, performance, and of course the gear!  Performances include a focused concert in the evening as well as daytime performances by attendees.  Seminars range from general interest to recording techniques, synthesis techniques, effects processing and more!
Toronto Sound Festival 2017 is over… what a blast it was!
From our Exhibitors and speakers, to our performers, group events and attendees, everyone had a great time!
Thank you for coming out to support the Toronto Sound Festival! Without your participation it would not have been possible to put on a two day synthesizer-focused event with amazing music in the evening. We've grown a lot in the 3 years we've been at Tranzac, and we hope that we can keep the ball rolling. We had amazing prizes and the intimate vibe was second to none.
We've already begun planning for next year and while it's still really early, we're already excited!
Once again, thank you very much for your support. We look forward to seeing you next year!
Click the Program button above for the complete schedule or hover over it and choose to find out more about our speakers, performers, and community events.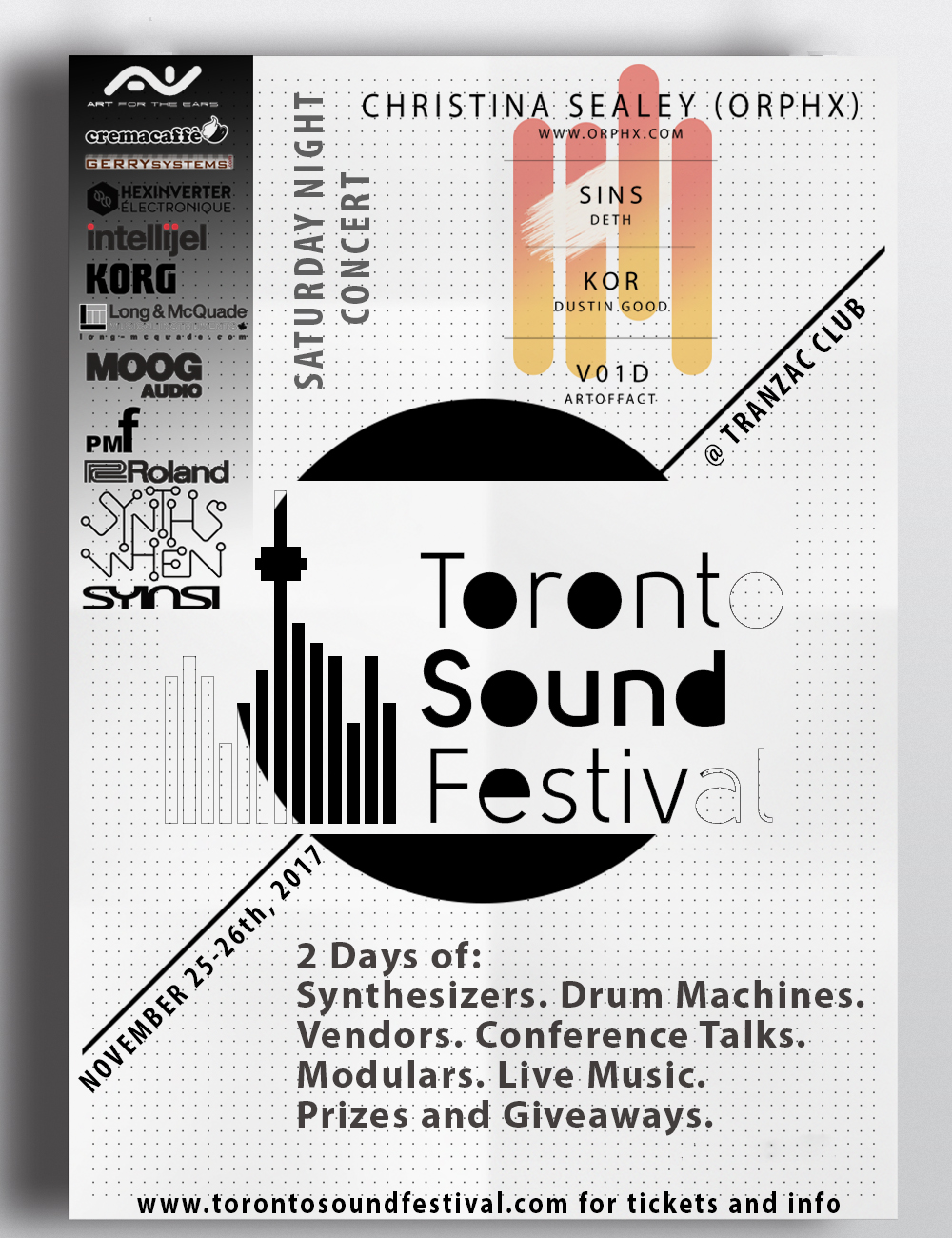 If you missed it this year, you missed great seminars, amazing performances, great demos and the chance to try out some amazing stuff.  Please stay tuned here, and on FaceBook for details around the 2018 Toronto Sound Festival as they come available!  We are looking forward to seeing everyone again soon!
Exhibitors and sponsors are welcome!  Please see the Become A Sponsor page for more information or send an inquiry, we would love to hear from you!