The talk will be centered on Gabe's personal experience and discoveries while building his system. He will be providing an overview of the whole build process from essential requirements to more complex projects, including topics such as:
What is the Eurorack standard?
Essentials:

What tools are needed?
Power supply and rack

Where to get your kits?
Full kits vs sourcing your own components
Modules available as kits/pcbs
Advanced modules (SMD)
November 24, 2019 2:00 PM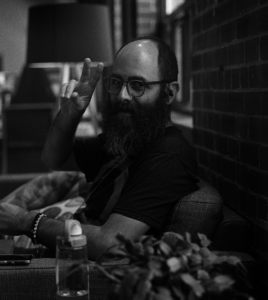 Gabe De Oliveira is a Modular Synthesizer enthusiast and builder, organizer of the Toronto Synth DIY meetup held at interaccess every other month. Makes his living as Software Engineer and Sonic Explorations as Gbel – Lifesonance. Gabe is based in Toronto.