Synthesist Cayce Fischer will discuss her process of exploration and employing creative constraints in composition. Modular synthesizers are touted as a limitless playground—but building a modular instrument, and the creative choices that inform that instrument and how it can be patched, can be guides to experimentation within carefully-considered limits. This talk will include demos.
November 24, 2019 4:00 PM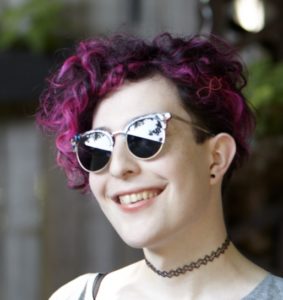 Cayce Fischer is a queer artist based in Toronto, making music and sound art under the moniker AUTOTECTONIC. A self-taught synthesist, she discovered experimental music as a way to engage with trauma and personal growth. Cayce makes music to process, heal, and to share intimacy and space with others.