Live demonstration of generative patches and exploration of unconventional VCO's (everything's an oscillator if you're brave enough!).  A generative approach to composition can help film and media composers "detach from the grid" and focus on texture instead of melody as a source for thematic material.  We will see how analogue synthesis is a fertile ground for composition through timbre as a driving force.  Solutions for integration with a DAW will also be offered.
November 23, 2019 4:00 PM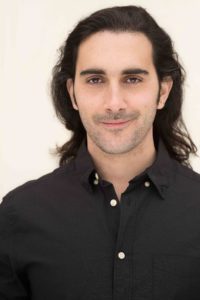 Felipe Téllez is a composer and orchestrator.  He devotes himself to film and concert music. His work has been performed by the Bogotá Philharmonic and the Colombian National Symphony Orchestra. He has also recorded and conducted his music with The Budapest Art Orchestra in the East Connection Music Recording Co. Studios and at Abbey Road Studios in London.