This all-star panel of talented film composers will discuss the differences in approach, style, and planning between film and television compositions and those meant for live performance.
Panelists: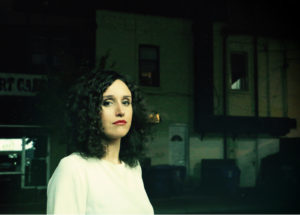 Steph Copeland
Steph Copeland is a Canadian screen composer known for her work in horror and sci-fi features, (Bite, I'll Take Your Dead, The Heretics, A Perfect Plan, Creep Nation, Bed of The Dead) series (Turning The Tables, Kristal Clear, Echappe Toi Si Tu Peux) and commercials (NBA Canada, Pan Am Games, The North Face, Magnotta, National Ballet School of Canada) as well as being an accomplished pop vocalist, song producer and writer. In addition to composing for film and TV, Steph took on the role of music director in 2018, producing and conducting an all female ensemble orchestra in performances opening the 2018 SOCAN Awards with Brett Kissell as well as the 2018 TIFF Gala with Sarah Slean, Stacey Kay and The Tenors.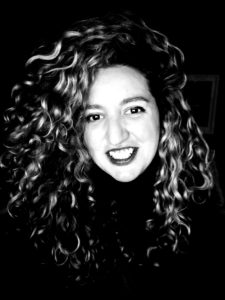 Suad Bushnaq
Suad Bushnaq is an award-winning composer whose music was described as 'reflective and touching' (BBC). She scored features and shorts with screenings at festivals like Hot Docs and Edinburgh International Film Festivals. Her music was performed by the Vermont Symphony and the Belgian National Orchestra to name a few. She is a CFC alumnae and a SCGC board member.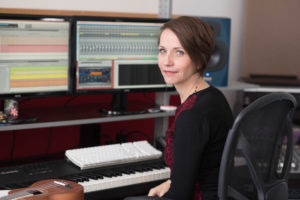 Janal Bechthold is a composer for film, TV, videogames, and interactive media. Her music for television has been broadcast on Apple TV, CTV, CBC, TSN, Discovery, PBS and TV5 international and others, while her work has been screened at prestigious festivals such as Hot Docs, Cannes Short Film Corner, LA Shorts, and at both the United Nations and the Supreme Court of India. Janal is 2nd Vice President of the Screen Composers Guild of Canada and sits on the board of the SOCAN Foundation.
November 24, 2019 2:00 PM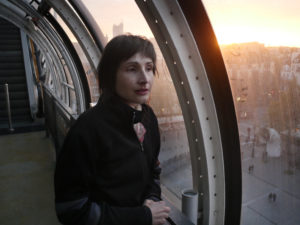 Rose Bolton is one of Canada's most innovative and multi-faceted composers. She has been creating full-length film scores for broadcasters such as CBC, TVO, Arte and Super Channel for over a decade. She also has a thriving compositional practice creating electronic and instrumental music for innovative multimedia projects, as well as for concert performers. These concert compositions include major works such as Song of Extinction, a 45 minute work for Toronto's Luminato festival and created in collaboration with filmmaker Marc de Guerre and Griffin Award winning poet Don McKay. Other recent concert and electronic works include a piece for the Kitchener Waterloo Symphony with ambient electronics, and a sound and video installation at the Canadian Music Centre for Toronto's Nuit Blanche. Her concert music has been performed across Canada by Canada's leading ensembles, including the Vancouver Symphony, the Esprit Orchestra. Rose Bolton has a Masters degree in composition from McGill University.