As a concert producer, Bob rented many sound systems which arrived with a soundman. By working with many sound techs, he learned that they often have a one-instrument bias. A drummer on a mixing board will mix a drum concert. Bass players might give a basso concert. In the same way, when he was a singer, Bob focused on listening to the voice. Mixing voices became his specialty, and he learned some tricks for mixing voices well. Perfect voice reproduction is found in the gain, mid-range, and mid-range sweep.
November 23, 2019 11:00 AM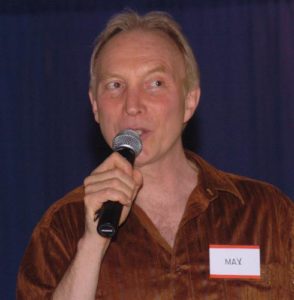 Bob Singer has 40 years in music production, first as a singer and concert producer in Ottawa, and the last 20 years as a freelance soundman for music clubs, Toronto Music Garden, Toronto Jazz Festival, Harbourfront Centre, DJ Skate Nights, and live concert recordings for CBC Radio, community festivals, and special events.