From its theme song, created from tape loops of oscillators, to its spearheading work with electronic incidental music in the 1970s to its on-trend synth scores of the 1980s, the music of Doctor Who has been both on the cutting edge of electronic music and a key force for making it a normal part of popular culture. Explore the mad geniuses behind the scenes that made Doctor Who's music so influential.
November 23, 2019 2:00 PM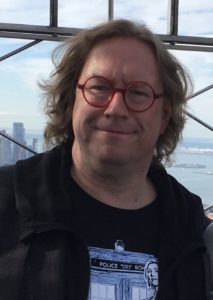 Graeme Burk is a writer, podcaster and nerd. He has written five books about Doctor Who including the upcoming publication Who is the Doctor 2 (March 2020 from ECW Press). He is producer of the Doctor Who podcast Reality Bomb (realitybombpodcast.com) and the music podcast Deeper Cuts (deepercutspodcast.com).