Decades ago, vinyl was the key medium for distributing recorded music. Now is a different story. In this talk, Noah Mintz from Lacquer Channel, a local Toronto vinyl recording studio, will discuss the issues with recording when going to vinyl and what are the historical differences between vinyl yesterday and today.
November 23, 2019 3:00 PM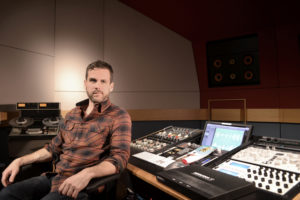 Noah Mintz is a Senior Mastering Engineer and owner of Lacquer Channel Mastering. With over 20 years experience specifically and exclusively in professional audio mastering, Noah's philosophy has always been "less is more".
With a strong emphasis on "vibe", Noah's sonic signature has been left on 1000's of successful indie and major label acts.